Multi Camera Web Casting or Live Streaming Service
"Broadcasting of your event live"
Serenity Productions can allow your Family and friends who cannot be present at an "Event" to view it as it is captured live on camera.
Our latest streaming technology using the internet will allow you to watch a high definition video on any equipment that will support an internet connection. Such as a computer, laptop or mobile phone.
You can also view the video at a later time if you decide not to watch the live broadcast .
Prior to your event starting, you will be alerted by an email providing you with a special link to access the live broadcast.
This service must be ordered at the time of booking the funeral service or event that is being recorded. Please refer to our "on-line" order form for details.
Our live streaming service is available to view anywhere in Australia or the world.
Remember, you must confirm your requirement for our Live Streaming service when placing your order and this can be indicated to us by including your instruction in the Additional Details and/or Special Requests panel on the order form.
For further information please contact us by email or phone 03 9842 4673 or Mob. 0409 991 851
NOTE:
Live streaming is subject to internet connectivity and depends on available coverage.
Some areas may not support a suitable internet connection.
While every effort will be made to provide a high quality broadcast we cannot be responsible for failure of any of the external services used in the provision of video streaming.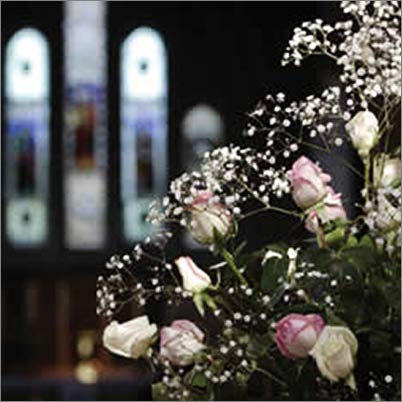 Video Funeral Live Streaming
Serenity Productions Melbourne
For Video filming or live streaming of a funeral service or to arrange for a Photographic DVD Presentation at the service, we can help.
Call us for details on
0409 991 851.