Milestone Birthday Videos
A birthday party is a celebration of the anniversary of the birth of the person who is being honoured. The tradition started in the mid-nineteenth century but didn't become popular until the mid-twentieth century. In Western cultures, birthday parties include a number of common rituals. The guests may be asked to bring a gift for the honoured person. Party locations are often decorated with colorful decorations, such as balloons and streamers. A birthday cake is usually served with lit candles that are to be blown out after a "birthday wish" has been made.
The person being honored will be given the first piece of cake. While the birthday cake is being brought to the table, the song "Happy Birthday to You" or some other birthday song is sung by the guests. .Birthday parties are often larger and more extravagant if they celebrate someone who has reached what is regarded in the culture as a "milestone" age.
Book Your Birthday Video Now!
Serenity Productions can video record all the fun of this special "milestone" including speeches for you to watch and enjoy by simply inserting the DVD, which we supply from the footage captured of the event, in your player.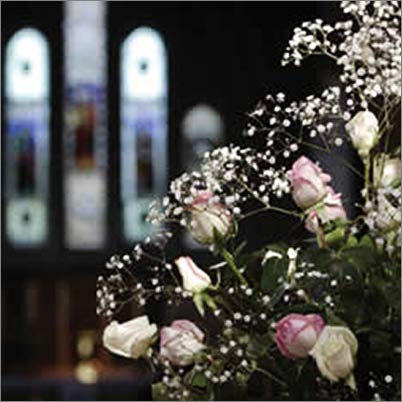 Video Funeral Live Streaming
Serenity Productions Melbourne
For Video filming or live streaming of a funeral service or to arrange for a Photographic DVD Presentation at the service, we can help.
Call us for details on
0409 991 851.