Video Live Streaming for Funerals
When you engage Serenity Productions to video live stream your funeral event, you will be given a production package to suit your event. We are happy to work with you on your needs and requirements.
If you like to remember the life celebration and funeral service of your loved one, then speak to us about our services.
Professional live stream video services for funerals
We capture exactly what you want
We will create an historical record
You can share with family and friends
Your video comes on a DVD and USB memory stick allowing it to be viewed on all devices.
Serenity Pro use two cameras when video live streaming your loved one's funeral. These are typically placed at the back of the venue but can be moved outside to extend the filming experience.
One records the service in a wide-shot that takes in everything, while the other camera zooms in and rotates to capture close-ups of speakers, the celebrant, the coffin and the entry and exit. This allows us to make a TV-style video with changes between the different shots.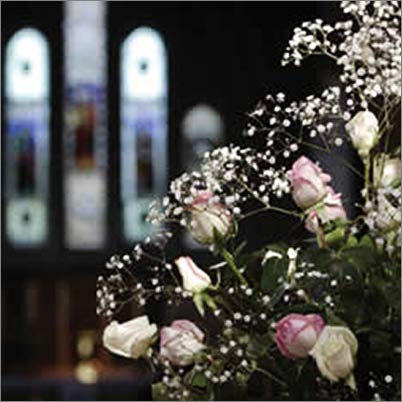 Video Funeral Live Streaming
Serenity Productions Melbourne
For Video filming or live streaming of a funeral service or to arrange for a Photographic DVD Presentation at the service, we can help.
Call us for details on
0409 991 851.